With so many ways to enjoy London and the rest of the UK, don't miss out on great opportunities to get the full experience! We can book you tickets at a DISCOUNT for: West End shows (musicals, plays, opera, ballet, events) Attractions (river cruises, museums, tours, and many others) Boat trips Excursions to popular UK cities such as Oxford, Cambridge, Bath, Brighton and more!
BOAT CRUISE:
City Cruises: City cruises operate on a hop-on, hop-off basis and run from Westminster, Waterloo, Tower and Greenwich Piers with commentary along the way. The River Red Rover ticket allows unlimited one-day cruising, there's also the Rail and River Rover ticket allowing unlimited one-day travel by river and on the DLR and single or return tickets are available for shorter journeys. The London Showboat is an evening dinner and dance cruise running from Westminster Pier.
PRICE Children from £9,25; Adult from £18,50.
London RIB Voyages: The slick RIB (ridged inflatable boat) operation offers a thrilling, high-speed ride on the Thames. You can book by phone or online or turn up at London Eye Millennium Pier on spec. Arrive 20 minutes before the off to be kitted out with a waterproof jacket, a life jacket and goggle-style visors (fun in itself). The trip starts calmly enough and the guide tends to keep kids and adults entertained with fun facts and celebrity stories.
PRICE from £34.80
Thames clippers: River Bus services operating daily between Royal Arsenal Woolwich in the East and St George Wharf Vauxhall in the West. A daily commuter service operates every 20 minutes calling at all major central London piers. On event nights at The O2, the River Bus Express operates a fast direct shuttle service from London Eye (Waterloo), London Bridge and Canary Wharf with optional champagne upgrades.
PRICE from £18,50
MUSEUM/ATTRACTION LONDON:
Buckingham Palace tour: The Queen's official London residence has a whopping 775 rooms. It is one of the few working royal palaces remaining in the world today. The lavishly decorated State Rooms of the Palace are open to visitors during the summer months, and you can visit all year round to see the famous Changing
Price from £24.
The Coca-Cola London Eye: is a major feature of London's skyline. It boasts some of London's best views from its 32 capsules, each weighing 10 tonnes and holding up to 25 people. Climb aboard for a breathtaking experience, with an unforgettable perspective of more than 55 of London's most famous landmarks – all in just 30 minutes.
PRICE from £23.
 Madame Tussauds: At Madame Tussauds, you'll come face-to-face with some of the world's most famous faces. From Shakespeare to Lady Gaga you'll meet influential figures from showbiz, sport, politics and even royalty. Strike a pose with Usain Bolt, get close to One Direction or receive a once-in-a-lifetime audience with Her Majesty the Queen.
  PRICE from £31.
British Museum: The British Museum, located in the Bloomsbury area of London, United Kingdom, is a public institution dedicated to human history, art and culture. Its permanent collection, numbering some 8 million works,is among the largest and most comprehensive in existence and originates from all continents, illustrating and documenting the story of human culture from its beginnings to the present.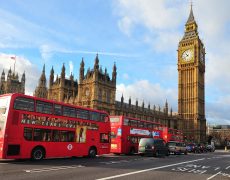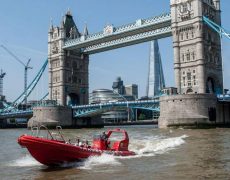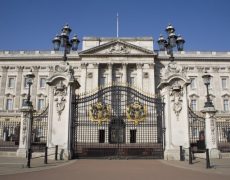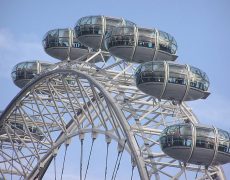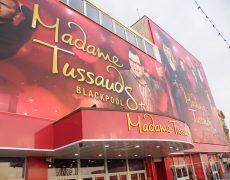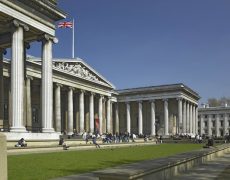 Stonehenge, Bath and the Cotswolds Day Trip from London.
PRICE FROM £99
Royal London Walking Tour Including Early Access to the Tower of London and Changing of The Guard.
PRICE FROM £73
Oxford, Cotswolds, Stratford-upon-Avon and Warwick Castle Day Trip from London.
PRICE FROM £90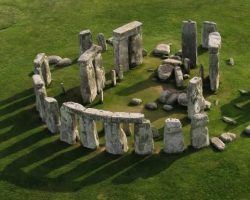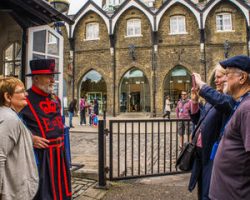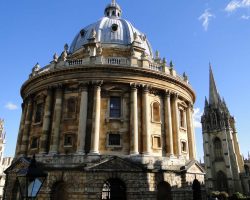 Day trip from London to Bath, Stonehenge and the Cotswolds, led by an expert guide
Visit the UNESCO-listed city of Bath and see the famous landmark sights on a walking tour 
Enjoy free time in Bath to visit attractions such as the Jane Austen Visitor Centre and the Roman Baths
4-hour walking tour of London's royal sights including the Tower of London and the Changing of the Guard
Enjoy early access to the Tower of London and see the dazzling Crown Jewels
See top attractions including Big Ben and the London Eye on a Thames River cruise
Full-day trip from London to Oxford, Stratford-upon-Avon and Warwick Castle with a guide
Explore Medieval Warwick Castle and its gardens
Visit Stratford-upon-Avon and see the Tudor-era house where William Shakespeare was born
Enjoy a walking tour of Oxford and see the famous university where the likes of Albert Einstein studiedSoak up the views on a scenic drive through the picturesque Cotswolds