First of 10 vans coming from Al Manaar Mosque filled with donations for our Big Dinner Project and to help us support victims of #towerblockfire That's Rob volunteering and has even called his friends to give us a hand!
#AlManaarMosqueLondon#BigDinner#Ramadan#Volunteering
Three cars in 10 minutes!
with donations mainly water from people in the community doing their good deeds. Salma in the middle from British Moroccan Generation Form and Sabrina (right) from the NAC giving a hand. Thank you!
?
"I love my team! – says Sarah… Lots of new volunteers today! Getting ready for this evening's dinner!
Sophie volunteering at Big Dinner project right now!
Helen printing NAC #Membership cards right now! Not many days left of Ramadan, make sure you remember to get your card at the Concord Cafe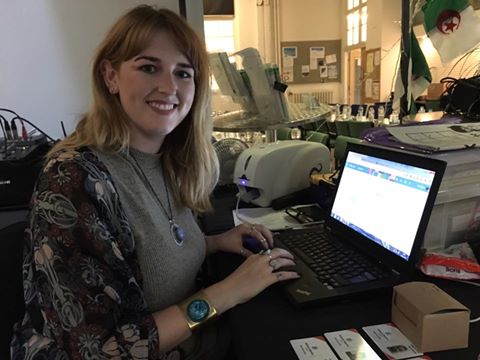 Most attendees we've seen so far! So happy to see so many people attend… Check it out! #BigDinner #Ramadan